Patient Testimonials
ENT Carolina patients share their experiences with you.
---
Patient Comments - Audiologists
Very professional and attentive to my questions.
Tom gave me clear directions as to what he was going to do and what would come next.
She was very understanding and courteous.
The audiologist was professional.
Very kind and easy to work with.
She did an excellent job!
I was treated with respect and he helped me to hear again. Very thankful.
Great product and Lindsey was absolutely great.
Very patient and informative.
The group at ENT Shelby does a very fine job and makes my visits as enjoyable as they can be.
He really took the time to play with my daughter so he wouldn't scare her.
Everyone is extremely kind, courteous and efficient. Provider and staff are very knowledgeable.
I am mainly in the allergy side of the practice. I am very pleased with the staff -friendly, courteous, respectful. Answer any questions or find out the answers. They are very pleasant and make coming for shots as pleasant as it can be! Also, you have the cleanest bathrooms in Shelby!!
I always feel like I am treated with courtesy and it amazes me how everyone makes me feel welcome in the office.
I very seldom, if ever, have to wait more than a few minutes, even when I am seeing the doctor.
Everybody always treats me with kindness. I'm very happy to be coming here.
---
Recent Patient Testimonials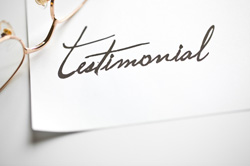 The following testimonial is from a retired physician recently fit for Phonak Audeo Q90 hearing aids.
---
They are working SO GREAT I am in fear they will not always work this good! With my old ones it was always a wonder in the morning if they would come on correctly - especially the left one.
Seriously I am truly amazed at how the new ones work.
In 48 hours I have not once asked my wife to repeat something she said to me!
I have enjoyed watching TV again - in fact, I was hearing it perfectly well at 8-10 feet away and she asked me to turn it up a little!
Thursday I had a conference with a mumbling lawyer who in the past I have had to strain to catch what he was saying. - this time I heard him without any problems. The real test will come in the court room as I still do some testimony and depositions. (I am tempted to sneak into a case and sit in the audience and see how they work!)
It is an adjustment to hear some of the sounds I never heard before - such as the clicking of the keyboard keys as I type this.
I have already made a referral to you - for you to evaluate him and maybe try these with him.
Robert Blake, MD, Gastonia NC
---
Ms. Lynch initially came to us for another reason, but was referred to one of the audiologists because of her hearing loss. She has been wearing her Phonak S-Smart IXs for 3 years and is very satisfied with them. She had this to say about them:
---
"I work in customer service and couldn't hear my customers. I had to keep asking them to repeat themselves. Now I don't have that problem. And I can hear at the movies and don't have to ask for clarification of the dialogue. I can even hear people behind me!"
J. Lynch